Diwali Expo : Mathieu Le Gall
---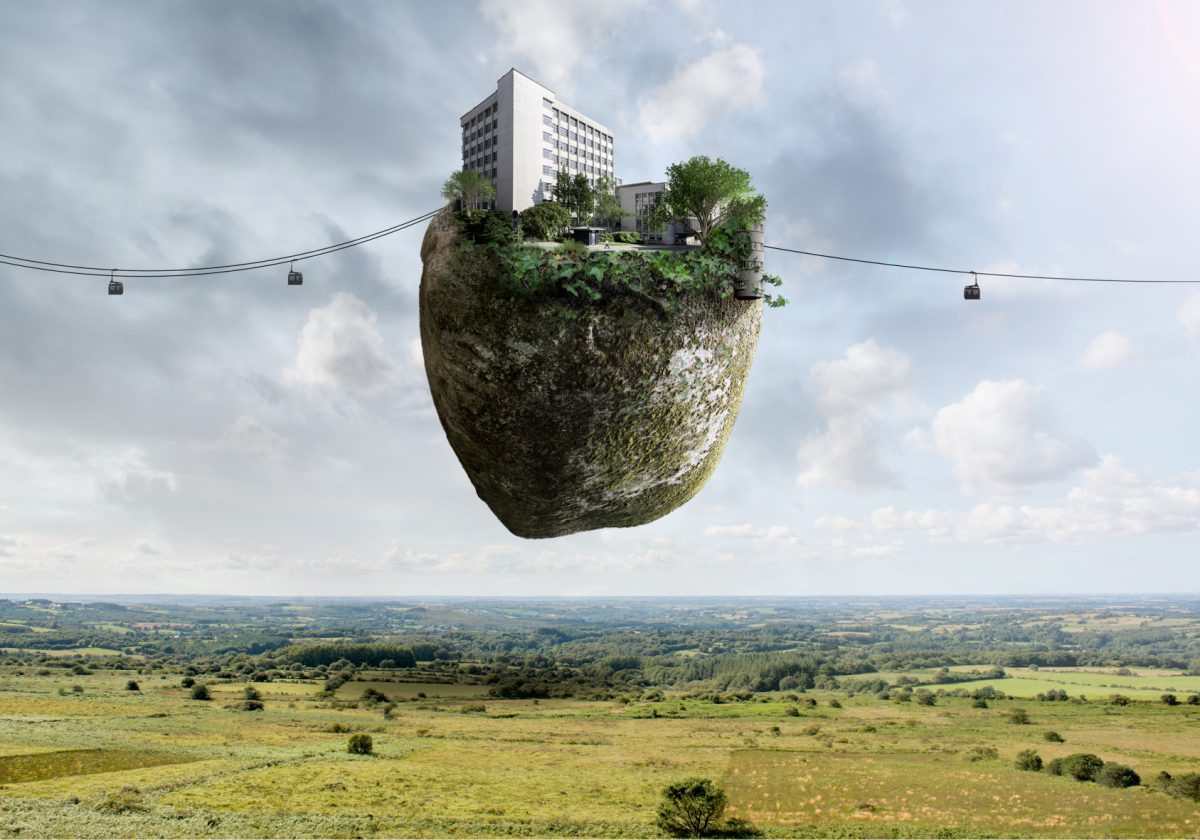 PHOTOGRAPHE URBANISTE
Né à Brest en 1981, Mathieu Le Gall grandit à Plougastel mais observe déjà avec intérêt cette ville qui l'intrigue. Enfant, il assiste à la construction du pont de l'Iroise et voit la ville gagner du terrain à Brest.
LE REGARD, UNE HISTOIRE DE FAMILLE
De son grand-père architecte, il écoute les récits d'une ville reconstruite et se façonne une image de Brest, à travers des histoires parfois difficiles à entendre. Il aime les moments passés en famille. Grâce à son père sculpteur et à sa mère décoratrice, Mathieu développe son goût pour les arts graphiques. Sa passion pour la prestidigitation et l'image se dessinent, une véritable démarche artistique fait son chemin et conditionnera son travail quelques années plus tard…
PEINTRE ET PHOTOGRAPHE, JOUEUR D'ILLUSIONS
Dans la lignée de son père artiste, il part en 1997 apprendre le métier de Peintre en lettre à Auray avant de se spécialiser dans le trompe l'œil. Huit ans plus tard, il choisit d'emménager dans la ville qui l'a vu naitre… « Déclic » : c'est la photographie qui s'impose à lui comme une évidence. Armé de son appareil, il arpente sans relâche les rues de Brest et pose son regard sur cette ville au passé trouble. Mais très vite, il transpose sur ses clichés sa vision onirique de la cité… Il va alors transformer son art photographique en nouveau trompe l'œil, en conciliant les techniques traditionnelles et numériques. Il invite le spectateur au centre d'une ville reconstruite entre rêve et réalité. Il donne de Brest une vision nouvelle, teintée de rêve et des fantômes du passé. Il photographie les lieux et les transpose dans des endroits insolites, comme la Tour Tanguy. Mais il photographie aussi les gens, ces habitants qui donnent à Brest son âme et sa magie, comme lors de l'exposition : « Vision des Capucins : des hommes et la mer »
De son enfance, Mathieu Le Gall a réalisé un rêve : il est devenu magicien…
FAIRE DE LA VILLE UN NOUVEAU TROMPE L'ŒIL
Mathieu Le Gall utilise les technologies numériques pour reconstruire Brest, ville reconstruite à travers ses légendes, ses symboles et ses habitants.
Il aime exprimer les interactions entre la nature et la ville, entre le métallique de Brest la grise et le naturel d'une végétation qui reprend toujours ses droits. Il utilise pour cela des montages permettant de nouer des liens insolites entre le minéral, le végétal et l'animal.Il redonne vie à des lieux suspendus et aime photographier l'architecture de Brest pour en donner à voir toute la magie. Il met aussi en avant les habitants de Brest sans qui la Cité du Ponant n'aurait pas la même histoire
They'll have to make the best of things its an uphill climb. Well the first thing you know ol' Jeds a millionaire. Kinfolk said Jed move away from there. Why do we always come here. I guess well never know. Its like a kind of torture to have to watch the show. Come and play.